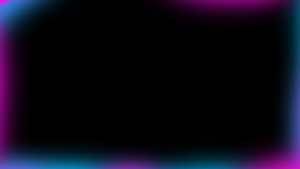 (scroll 👇 down)
The FRIĒNDS page is dedicated to music we recommend or artists of collaboration.
**If you have an album that you think we would like, please get in touch through the contact page.
DID YOU KNOW?
     In addition to creating my own AMTR BLND MUZC, I've been a bandmate in Central Plains (CP) for a decade now. The chief songsmith in CP is Nik Westman, a Swedish born Pittsburghian-Californian-Hawaiian transplant who has been settled into Brooklyn for a decade now. Nik is a skateboarder (like me), though we met through music . I heard Nik performing at the Pete Candy Store open mic. Years ago, Nik came to Pete's and played his song "Blues John". I was hooked and we've been collaborating ever since. 
     As a bandmate with recording skills, my role in CP has slowly progressed from just being a drummer to now, a drummer, keyboardist, background vocalist, recording engineer, mixer, and producer. Basically, I give CP the AB treatment. Everyone in this band is a songwriting professional and we've developed that illusive band synchronicity most musicians crave. It's a nice place to visit, Nik's songs, as they are very inviting to collaboration by nature. Commuter (2018) was the first full length album I played on. Our latest, Sink Into This One, has me more involved than ever before. It was recorded before/throughout the pandemic. You can discover more about Central Plains and listen online.
Sink Into This One, Oct 1 2021: Initial tracking on this record was made in January of 2020. We are really proud of this record, as it became a real journey making it throughout the pandemic. We all had to learn how to do things remotely - which really did require an extra amount of care in collaboration. Some stand out songs are: Put Your Money Where Your Mouth Is, Oh No The Feeling Is Back, and Isn't It Unfair II. All songs where mixed & produced by Amateur Blonde's LIC RYNO at home. Mastering was completed by Adrian Morgan at Timeless Mastering.
TOM NOVOTNY - 'OYSTERS' REVIEW
Pat Hull - 'St. Clare' Review