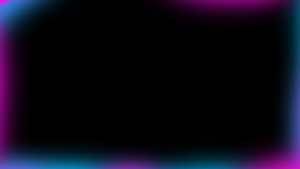 FRIENDS PAGE! (scroll 👇 down)
The FRIĒNDS page is dedicated to music we recommend or artists of collaboration.
NIALL CONNOLLY'S LATEST MASTERPIECE
DID YOU KNOW?
     In addition to creating my own music, I've was a bandmate in Central Plains (CP) for over a decade. The chief songsmith in CP is Nik Westman, a Swedish born Pittsburghian-Californian-Hawaiian transplant who has been settled into Brooklyn for a decade now. Nik is a skateboarder (like me), though we met through music. I first heard Nik performing at the Pete Candy Store open mic. Years ago, Nik came to Pete's and played his song "Blues John". I was hooked and we've been collaborating ever since.
     As a bandmate with recording skills, my role in CP slowly progressed as I improved from drummer, to a keyboardist, to background vocalist, recording engineer, mixer, and ultimately a producer-type hot-shot. Basically, I gave CP everything I had. Every member of this band is a songwriting professional and CP has developed that sweet and illusive band synchronicity most musicians crave. It's a nice place to visit, Nik's songs, as they are very inviting to collaboration by nature. Commuter (2018) was the first full length album I drummed on, as well as my first venture into home recording live drums. Our latest, Sink Into This One, had me more involved than ever before. It was recorded before/throughout the pandemic, with all the fun social distancing challenges in NYC during that time. You can discover more about Central Plains and listen online.
Sink Into This One, Oct 1 2021: Initial tracking on this record was made in January of 2020. We are really proud of this record, as it became a real journey making it throughout the pandemic. We all had to learn how to do things remotely - which really did require an extra amount of care in collaboration. Some stand out songs are: Put Your Money Where Your Mouth Is, Oh No The Feeling Is Back, and Isn't It Unfair II. All songs where mixed & produced by Amateur Blonde's LIC RYNO at home. Mastering was completed by Adrian Morgan at Timeless Mastering.
TOM NOVOTNY - 'OYSTERS' REVIEW
Pat Hull - 'St. Clare' Review